FOUR NURSING STUDENTS JUST GOT NIL DEALS FROM SAUCONY AND GALEN COLLEGE OF NURSING
Doner campaign rethinks the college-endorser model to nurture the next generation of elite student nurses
By Tim Nudd. Published on May 17, 2023.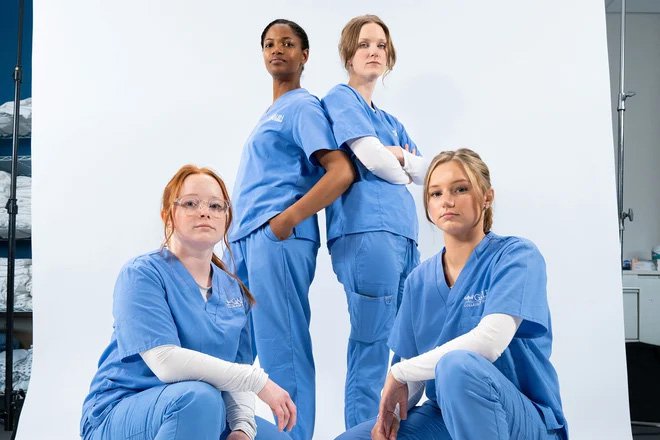 Nurses are perhaps the ultimate endurance athletes. And now, Saucony and Galen College of Nursing are nurturing the next generation of nursing talent with endorsement deals normally reserved for college sports stars.
The performance footwear and apparel brand and the nursing school, which has campuses across the country, have introduced the NIL Student Nurse Initiative, the first NIL (name, image, likeness) program developed for nursing students. The program, devised by agency Doner, begins by giving NIL sponsorships to four of Galen's top nursing students—Lauren Lowe, Sarah Sangha, Ashley Lutes and Brianna Nelly.
All four students will serve as paid brand ambassadors, with their profiles featured on both Saucony and Galen's social platforms. At a signing event during National Nurses Week last week, each student nurse received the new Saucony Triumph 20 and Saucony Endorphin Shift 3 running shoes—ideal for nurses who spend most of their shifts on the move. Saucony is also offering all nurses and nursing students 25 percent off Saucony products through May 18.
"NIL deals typically recognize the performance of elite student athletes," said Colin Jeffery, chief creative officer at Doner. "By joining forces, Saucony and Galen are championing the next generation of elite student nurses. Their hard work, strength and dedication is not only admirable, but essential to the future health of our nation."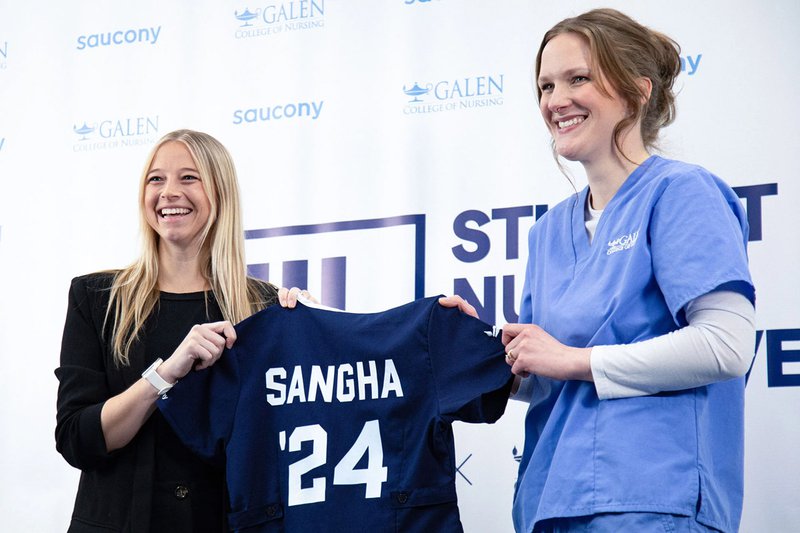 "We are thrilled to work with Saucony to elevate and celebrate the hard work and commitment that all nursing students demonstrate on their path to serving others," said Mark Vogt, CEO of Galen College of Nursing. "These nursing students have mental, physical and emotional strength that many don't realize. They will be going into a workforce that needs them now more than ever, and we are proud to support them and the future of healthcare in our country."
"Our students are passionate about their future and work hard every day to make it a reality," added Emily Selch, dean of Galen College of Nursing's Louisville campus. "To be able to recognize achievement while our students are on their way to becoming strong, caring and compassionate nurses when patients need them most, is an amazing opportunity."